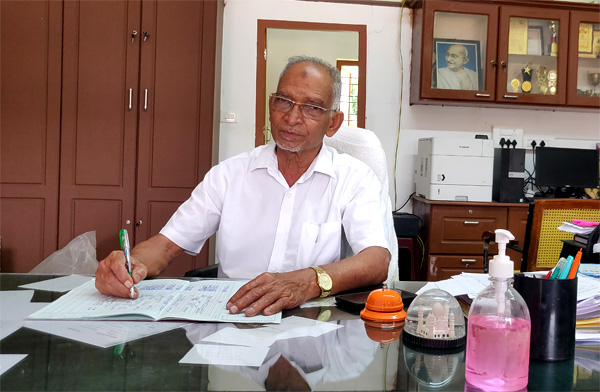 Prof. K.Y. Mohammed Kunju has a long academic career and retired as principal of Mannaniya College of Arts and Science, Pangode, Trivandrum. His teaching service was in the Mathematics Dept. mostly at Iqbal College, Peringammala, Trivandrum. His wide exposure and service in various organizations have honed his skills in managing academic institutions as well. He is an eminent teacher, benign administrator, and academician.
Principal's Message
Abdul Razzak Memorial Charitable Trust at kazhakuttam was founded by Dr. M.A. Abdul Jabbar, philanthropist, and visionary, with the aim of uplifting the needy and the marginalized of the society and thus enable them to join the mainstream. He started educational institutions, building schools from Pre-KG to Higher Secondary both in the CBSE and the State syllabus, a Pharmacy College, a Nursing and Paramedical School, Industrial Training Institute, Arts and Science College, and a Super Speciality Hospital. He has also undertaken charitable activities including constructing houses for the homeless in his own village.
A,J. College of Science and Technology, established by Dr. M.A. Abdul Jabbar, has celebrated the Silver Jubilee and is now completing 26 years of commendable service to the community at large. The college offers 11 Degree Programs and 7 PG Programs with the state of the art facility and stands as a leading institution in the self-financing sector. Some of the courses offered are specialized in the sciences, some are career-oriented and many of our students are placed in covetable positions in and outside the country.
Our students bring laurels to the college by achieving University ranks and prizes in University Youth Festivals and Inter-Collegiate competitions. Several UG students of the college scored high ranks in various entrance examinations and have secured admissions for Post Graduate courses both at the University of Kerala and other Universities in India as well. My Congratulations to them.
The infrastructure and the amenities provided at the college are inspiring. We give a lot of emphasis to regular classroom work. Our teaching faculties are committed.